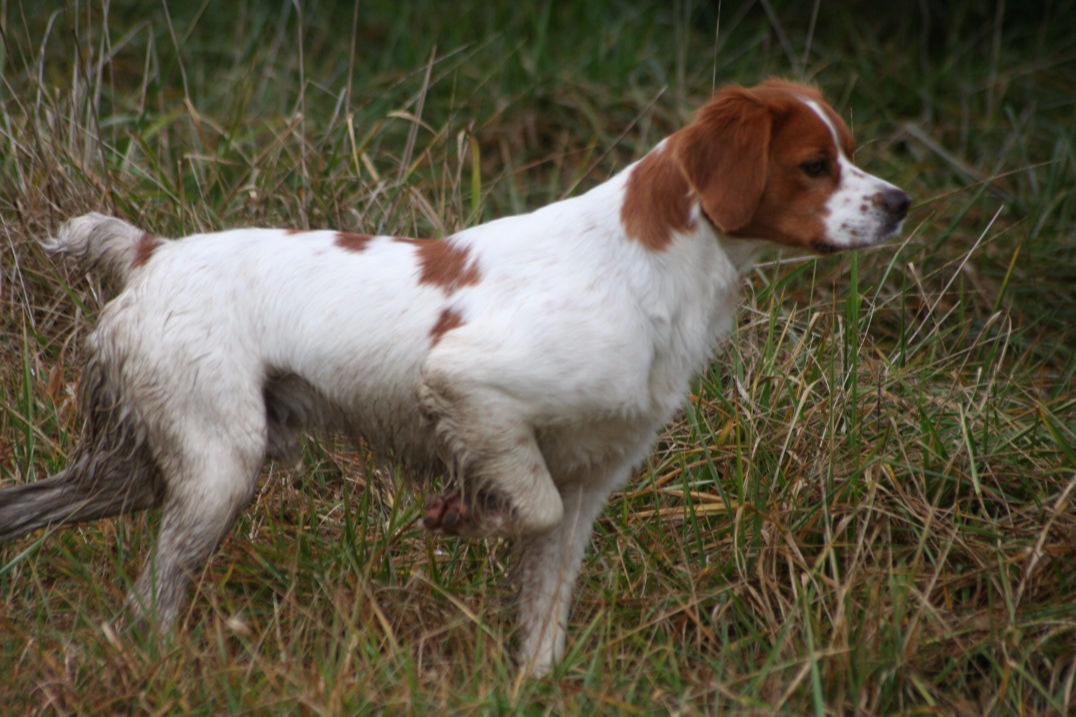 The Epagneul Breton
The Epagneul Breton (aka EB or French Brittany) is a truly wonderful breed for many types of households. They are a committed hunter in the field, absolutely resolute in searching, pointing and retrieving, yet calm and amiable in the house. They are a great companion for all ages. Epagneuls Bretons are easily trained (much less strong willed than their American cousins), are at ease in many environments and get along well with other dogs.

At Crowe's Nest Farms, we produce Epagneuls Bretons that thrive as an upland game dog and as a family companion. Our dogs are selected from lines which hunt or field trial and are part of the family, we do not support the selection of Epagneuls Bretons which are bred exclusively for show.

We work to maintain breed standards by selecting our breeding stock based on temperament, intelligence, working drive as well as physical conformation. We screen our dogs for hip dysplasia using PennHip or OFA. Our breeding stock has also been selected from sable free lines. We guarantee our puppies are free of hip dysplasia or other genetic abnormalities.

If you are looking for a loving, happy, hardworking hunting companion or just a pet to join your family, contact Crowe's Nest Farms.
Page was designed with Mobirise theme